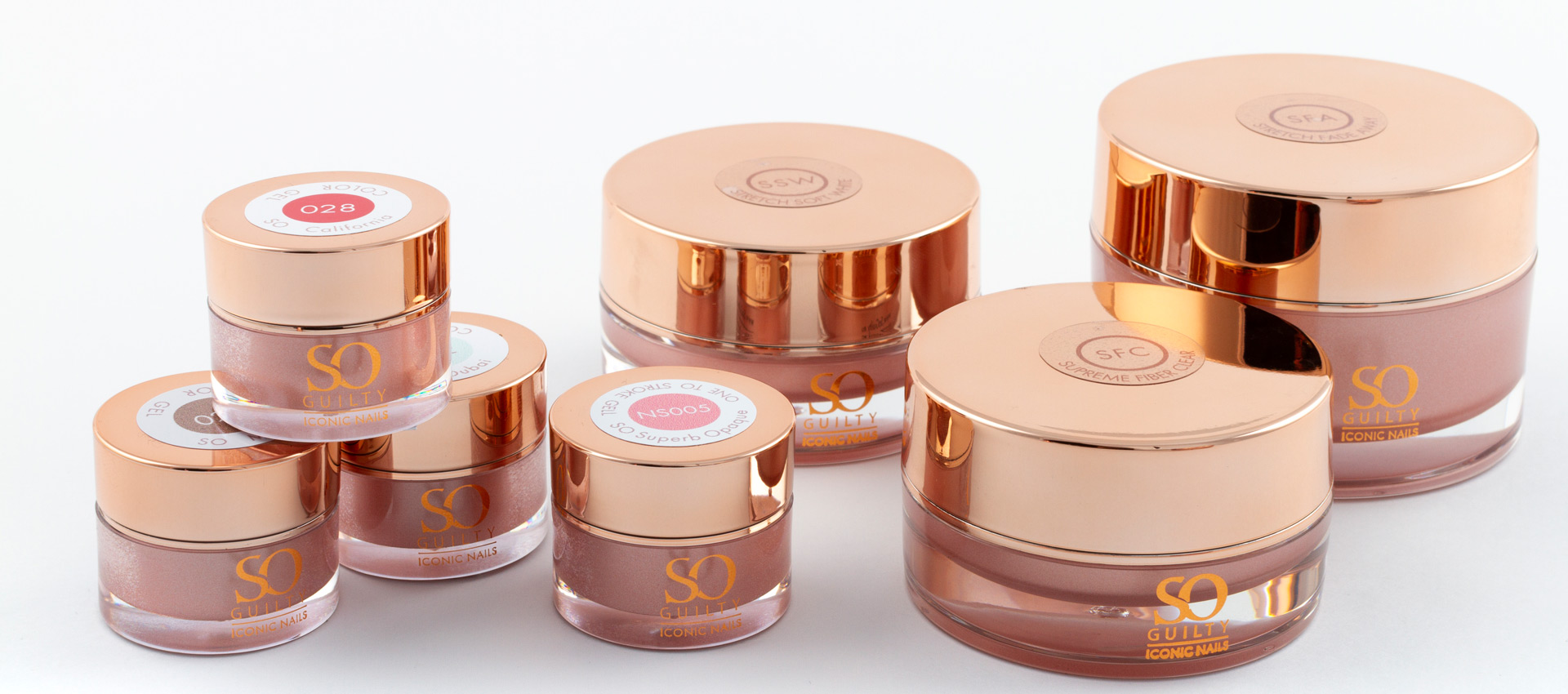 With acrylic nails you mix an acrylic fluid (liquid) with powder. After placing the acrylic onto the nail, it cures immediately. There is a liquid for beginners, which cures a bit slower. For experienced nail artists we have a product that works fast and efficiently. The beautiful colour retention and the ideal mix ratio are really special, not too wet and not too dry. Available as from August!
Furthermore, we have advanced liquid in our range, it contains special additions thanks to which a primer is no longer necessary. The liquid creates its own bond on the natural nail, which joins the product with the natural nail to become a perfect whole. This product also contains plasticizers that act as shock absorbers. Discover our products for acrylic nails and discover your unique added value!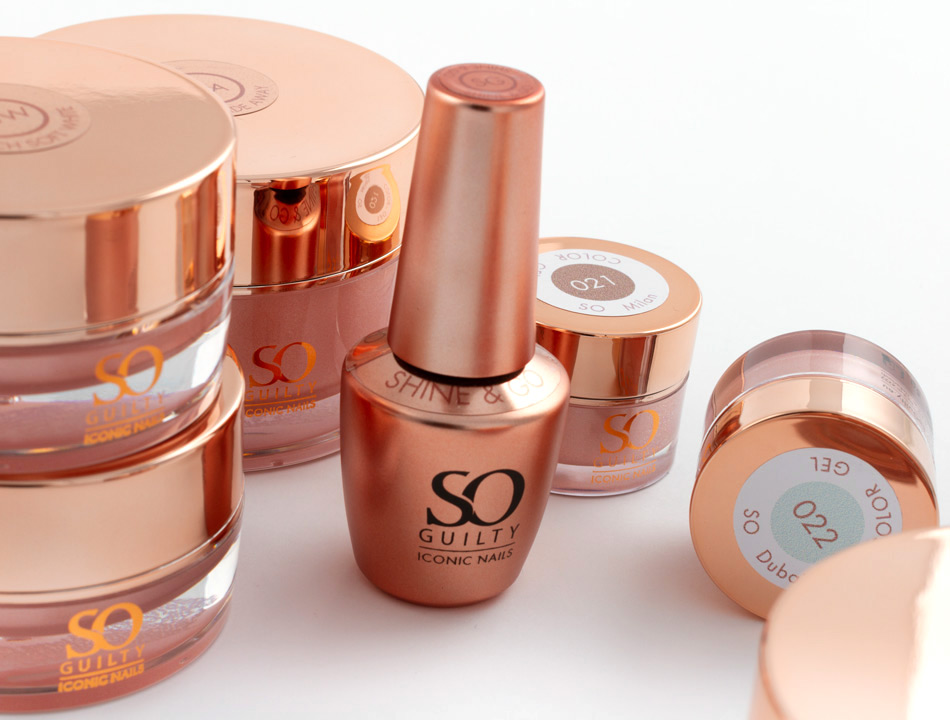 Finally, you can find the right tools and supplies in our range, which optimise working with So Guilty – Iconic Nails products to achieve a sublime and quick result.
Would you like to become a distributor or are you looking for a distribution point? Would you like to receive further explanation or more information? Proceed to our web shop or contact us. We are happy to help you.